If someone told us 15 years ago, when we were teenagers and listening relentlessly to Keith & Tex, that we would have the honor to have them singing on one of our riddims some day, would we have believed it ?!
Discover now the new Fruits Records, release featuring Keith & Tex on A-side and the I-Twins on B-side ! "I TAKE THE RISK" OUT TODAY !
And as a bonus, discover our version of the sea shanty "Jolly Sailor Bold" ➡️
We will present our new album "The Master Plan" at the Undertown in Meyrin on the 1rst of June 2017. Thanks to all who made it possible, thanks to you who financed it through our crowdfunding campaign!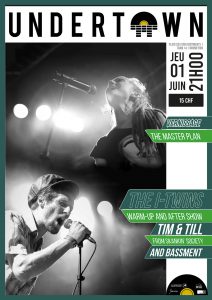 Tune available on our forthcoming album "The Master Plan" !
New video of a dub mix of a song from our new album to be released in Spring, The Master Plan.
Our next album, The Master Plan, will be out in spring. We have the pleasure to announce the launch of our crowdfunding campaign! To support us, visit our wemakeit page.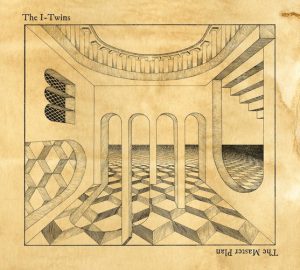 Thanks to Jeanne Tara for the illustration and to Céline Nidegger for the design!
Status
New album, new website! Welcome on the I-Twins' website