Singing Out Loud is a project initiated in 2015 by The I-Twins that aims, through music, at raising not only funds for a particular cause, but also awareness among listeners about issues that receive but poor media attention, by urging to reflect on the role that each and everyone can play, as minor as it may be.
We transfer the donations received by the purchase of our song "A Prayer To You" to the Panzi Hospital. It was founded by Dr. Denis Mukwege, a Congolese gynaecologist who treat freely victims of sexual violences, that are often linked to the armed conflicts devastating the eastern part of the country. Articles detailing the context in which those sexual violences and conflicts take place are also available on the website.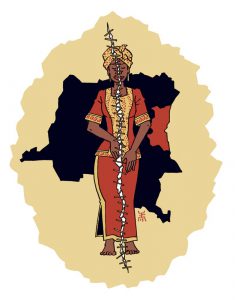 "The first Singing Out Loud's project consists in an information campaign and in a fundraising for the Panzi Hospital (DRC). The aim is, on the one hand, to speak about a conflict that gets but little media attention and that has been devastating Eastern DRC for more than twenty years – articles written to that end are available on this website. The first victims of this conflict are the civilians, women in particular on whom rape is used as a war weapon. On the other hand, the aim is, by selling the song 'A Prayer To You', to raise funds for the Panzi Hospital of Dr. Denis Mukwege, Congolese gynaecologist and activist, also known as 'the man who mends women'.
These conflicts, of which the causes are numerous and complex, are financed and fed by, among other things, the mining of precious minerals essential to the production of mobile phones and other electronic devices. At our modest level, we can act by supporting financially Dr. Mukwege's struggle, but above all by behaving more as citizens than as consumers by questioning our role, role which should not be eluded by the supply chain opacity, the hallmark of neoliberal globalisation."
* Illustration by Exem